DeMaRes Study
Prevalence of macrolide and fluoroquinolone resistance-mediating mutations in Mycoplasma genitalium and Mycoplasma pneumoniae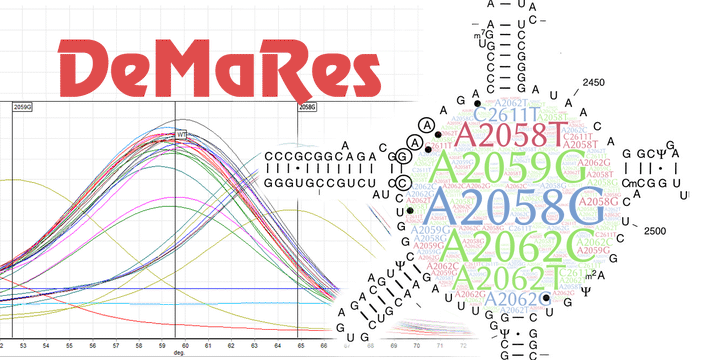 Organizers
Interregional Association for Clinical Microbiology and Antimicrobial Chemotherapy (IACMAC)
Institute of Antimicrobial Chemotherapy (IAC), Smolensk State Medical University
Annotation
Mycoplasma genitalium is a common sexually transmitted pathogen in men and women.
Mycoplasma pneumoniae is an 'atypical' bacterial pathogen that causes lower respiratory infections, including pneumonia and tracheobronchitis, and less commonly, upper respiratory tract infections.
This dataset presents the results of longitudinal surveillance study of mutational resistance to macrolides (mutations in domain V of the 23S rRNA gene) and fluoroquinolones (mutations in quinolone resistance-determining regions (QRDRs) of gyrA and parC genes) of M. genitalium and M. pneumoniae.
Sources of clinical samples
M. genitalium PCR-positive urogenital samples (n=873) were collected in five regions of Russia: Moscow, Nizhny Novgorod, Saratov, Smolensk, and Tula, in 2009-2019.
M. pneumoniae PCR-positive samples (n=1480) were collected in twelve regions of Russia: Bryansk, Khabarovsk, Krasnoyarsk, Mari El Republic, Moscow, Moscow Region, Nizhny Novgorod, Penza, Smolensk, Sverdlovsk, Tula, and Yaroslavl, in 2006-2020.
All samples were collected as part of routine diagnostics for genitourinary and respiratory infections and were non-duplicate (represented individual patients/cases of infection). PCR-positive samples were referred to the IAC central laboratory for analysis of antibiotic resistance-associated mutations
Detection of macrolide and fluoroquinolone resistance-associated mutations
Single nucleotide substitutions at positions 2058-2062 and 2611 of domain V of the 23S rRNA and mutations conferring amino acid (aa) changes at QRDR regions of ParC (aa positions 79-84) and GyrA (aa positions 83-87) were detected by means of probe-based real-time PCR assays and were confirmed by independent PCR amplification and Sanger sequencing of the corresponding gene fragments [2-4].
The data on the types of mutations detected is presented under the 'Markers' section of the website.
Study group:
IAC laboratory:
Edelstein I.A.,
Romanov A.V.,
Edelstein M.V.,
Kuzmenkov A.Yu.,
Kozlov R.S.
Participating centers:
Aksyutina G.V. (Bryansk)
Alyabyeva N.A. (Moscow)
Borisov I.V. (Saratov)
Groshenkova E.V. (Yaroslavl)
Gushin A.E. (Moscow)
Ershova M.G. (Yaroslavl)
Enikeeva F.S. (Penza)
Zaitsev A.A. (Moscow)
Zubareva L.M. (Smolensk)
Ignatkova A.S. (Tula)
Ivanova O.V. (Smolensk)
Ivanova I.A. (Yoshkar-Ola)
Kolesnikova E.A. (Nizhny Novgorod)
Nagovitsyna E.B. (Khabarovsk)
Novikova O.P. (Tula)
Pleskachevskaya T.A. (Smolensk)
Protasova I.N. (Krasnoyarsk)
Rakovskaya I.V. (Moscow)
Rudneva N.S. (Tula)
Romashov O.I. (Smolensk)
Semenova O.L. (Bryansk)
Starodubova I.G. (Yekaterinburg)
Yatsyshina S.B. (Moscow)
Coordinator
Inna Edelstein, PhD
Head, Laboratory of Molecular Diagnostics, IAC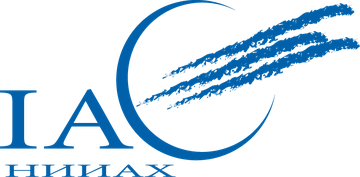 Publications