Research project: Veterinary monitoring and Risk Analysis of Zoonotic Bacteria Antimicrobial Resistance.
Russian State Center for Quality and Standardization of Veterinary Drugs and Feed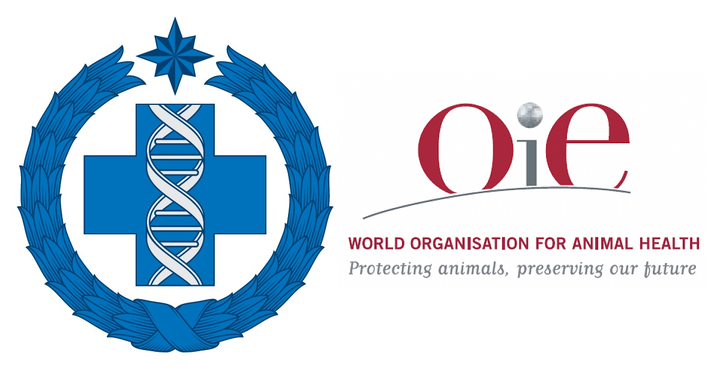 Russian State Center for Quality and Standardization of Veterinary Drugs and Feed
Research Institute of the Federal Service for Veterinary and Phytosanitary Surveillance (ROSSELKHOZNADZOR).
OIE collaborating Center on Food Safety, Diagnosis and Control of Animal Diseases in Eastern Europe, Central Asia and Transcaucasia.
Main activities of VGNKI are ensuring veterinary drugs quality, food of animal origin and feed safety, certification and registration of veterinary drugs, feed and feed additives, including GMO-containing.
Abstract:
Dаta for 2017-2023 years
4251 isolates

Esherichia coli – 1505,
Enterococcus spp. (E.faecalis, E.faecium, etc.) – 1554,
Salmonella enterica – 647,
Campylobacter spp. (C.jejuni, C.coli, etc.) – 161,
Staphylococcus spp. (S.aureus, S.haemolyticus, etc.) – 193
Listeria monocytogenes - 191

Isolates taken from poultry (chicken, turkeys, ducks, geese), cows, pigs, sheep, goats, horses, rabbits, fish.
Geographic coverage – 37 regions of Russia from Kaliningrad to the Far East, Belarus, Iran, Turkey.
Types of samples: animal biomaterial, internal environment of the enterprise (flushes from equipment, bedding, etc.), food products, incoming material (feed, water), soil at the grazing site.
30 antimicrobials from 16 classes: amoxicillin, ampicillin (penicillins), azithromycin (azalides), cefotaxime, ceftaroline, ceftiofur (cephalosporins),chloramphenicol, florfenicol (amphenicols), ciprofloxacin, enrofloxacin, levofloxacin, marbofloxacin, moxifloxacin (fluoroquinolones), clindamycin (lincosamides), colistin, bacitracin (polypeptides), doxycycline, tetracycline (tetracyclines), erythromycin (macrolides), gentamicin, spectinomycin, streptomycin (aminoglycosides), meropenem (carbapenems), rifampicin (anzamycins), sulfadiazine, sulfamethoxazole (sulfonamides), trimethoprim (diaminopyrimidines), trimethoprim/sulfamethoxazole combination, vancomycin (glycopeptides), virginiamycin (streptograms).
Antimicrobial susceptibility testing method: Broth microdilution.
Interpretation according to EUCAST2023 clinical breakpoints and EUCAST ECOFFs.
Data:
Ivanova O.E.
Blumenkranz D.A.
Goncharova A.V.
Chaykin E.A.
Egoreva M.A.
Makarov D.A.
You can leave you questions and comments by e-mail: phorez@yandex.ru (Makarov D.A.)